About morning explosions, beautiful trips among swans, Kitty's favourite town and generally unusual attractions in Poland.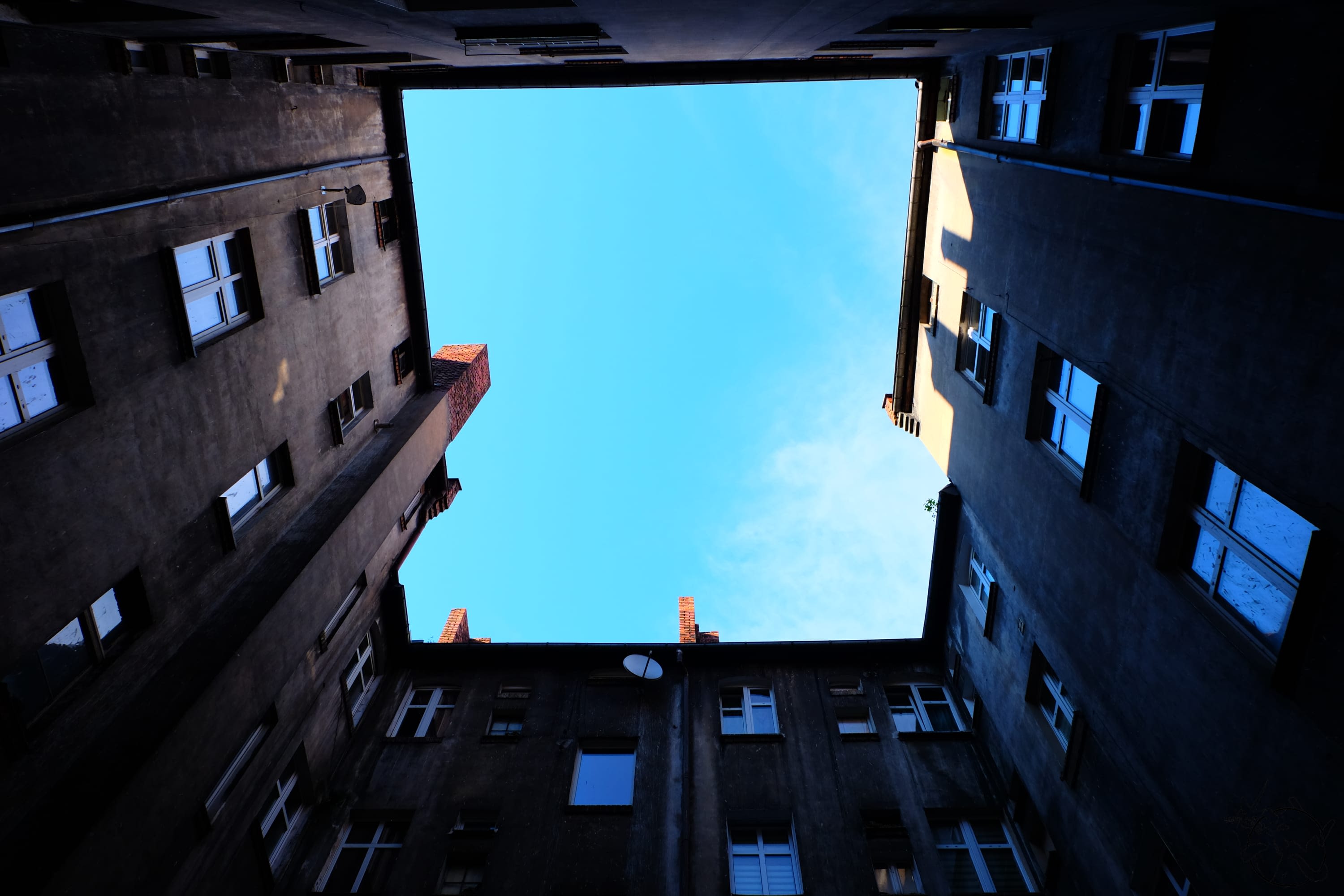 Kitty R. and Sir Last say goodbye to Southeast Asia and fly to Europe. Over the next weeks, Kitty R. experience real food porn, mainly thanks to lush raspberries, strawberries and tomatoes! She is also delighted with the cool summer air that she catches greedily (Dear Asia, do you know how deep you can breathe when the air is not steamy and hot and that the brain works at high speed not only in an air conditioned environment?).
Kitty R., a native citizen, accepts the challenge of showing Poland to Sir Last. Cracow? Poznań? Gdańsk? No, Ladies and Gentlemen, she decides to play it differently. Bemowo Piskie goes as first fire, their first destination. A tiny town located in the heart of Masuria. The whole town consists of a colourful block, two bars, two grocery stores and one food truck. In Bemowo Piskie Kitty R. and Sir Last are dedicated to the wonderful hospitality of S., a wondeful friend. In the morning they are roused by explosions that shake the whole block, so much that even the windows tremble. Such a Saturday morning, it's possible only in the middle of a military barracks! In the evening, they go together to the bar, where Sir Last experiences a great surprise. Here in a small Polish town, in the middle of the forest, Sir Last is surrounded by his country Englishmen who bombard him with small talk. All because Bemowo Piskie is primarily a military town, there are several hundred soldiers here, mainly American and English. Their time in Bemowo Piskie consists of pleasant beverages, a nice canoeing trip along the Krutynia River, a delicious dinner in Ruciane Nida,'so- so' dumpings in Ełk, and then a football match between Poland and Colombia. For Kitty R. its proper result happens an hour after the game was over. It was then, at a bar in Bemowo Piski that she saw a few glad Colombians in the friendly embrace of a group of Poles. All together, football united opposite fans in the best possible way. Over divisions. Over the results.
- Kitty R., what are they singing there? - asks Sir Last.
- Nothing happened, Poles, nothing happened! - explains Kitty R.
- Oh, you have a football song even for such an occasion? - notes Sir Last.
And then they go to Lidzbark Warmiński, where after leaving the bus they immediately fall into a social whirl; a pub crawl. It is there that they eat the most unrefined fish in the world, but luckily its taste they quickly cover with delicious ice cream - Black Forest (cream, chocolate and cherries). In Lidzbark Warmiński Kitty R. and Sir Last spend only one afternoon, but they are filled with social gatherings all the way to the 'beer edges'*. They are even smuggled into a hostel, and the next day experience a cruel hangover.
As a cherry on the icing of their tour de Pologne, Kitty R. and Sir Last go to Toruń. As soon as they get off the train, Kitty's little heart begins to beat its hardest; in the end, Toruń is her favorite city in Poland. Nowhere else there is such a prison (panopticon!) in the town centre, such an Old Town, which during the off-season ravages and invites you to a quiet walk among beautiful brick tenement houses. Nowhere else is the river so ordinary and simple. Nowhere else did Kitty R. pass such events as playing table football on a bloodied table after a fight, singing folk songs while being completely wasted, or attending a techno party at an abandoned gas station. Toruń love! Especially in the best company of great R., an old friend of Kitty R.
Dear Readers, Kitty R. recommends: if you are in Poland, be sure to check out Warmia, Masuria and Toruń. Maybe you will not end up with visiting museums and monuments, but it is there where you will meet lakes, elks, fresh fish and delicious gingerbreads. That is the unique and true atmosphere of Poland!