Kitty R. and Grandpa T. hitchhike again. (VIDEO)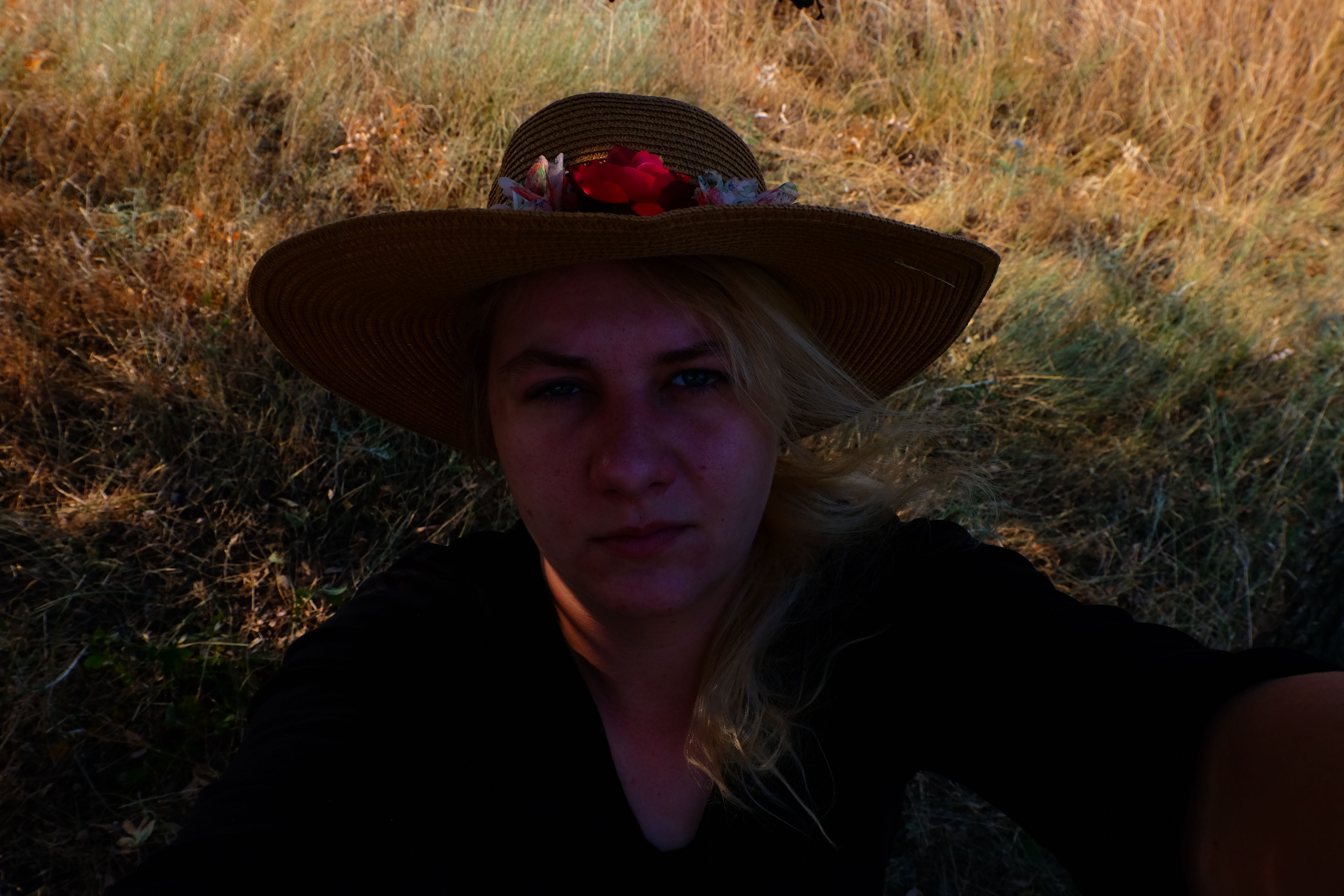 You wake up in the morning, slowly go outside town and in the absolutely scorching sun stand next to the road.
The hitchhiking adventure begins. At this point you have no idea where you will sleep, what you will eat, who will stop to take you in their car on their way to your destination. The only thing you focus on is staying safe. The only thing you focus on is protecting yourself from possible sunstroke. And then various drivers stop to take you. The First one tells you that we need to be good to each other, that today he helps you and tomorrow you help someone else. Some other drivers don't talk at all. Another tells you about your homeland football players with a respect you've never known even from your home country. And then the sun goes down. Time to find a place to sleep. The grass is dry. You smell a dead animal and soon you see a shot deer on the path. A minute later you see two turtles having sex. What a sound! You don't sleep all night as dogs are barking from everywhere. You know these dogs are not for cuddles. These dogs are ready to kill bears in order to protect sheep as Yes there are bears in Macedonia. You don't sleep. Every sound terrifies you. Is it a killer dog coming? What should I do? Why do I never go to an all-inclusive trip in Egypt? Why am I in terrified in the bushes and calling it a holiday? And then you see the sunrise, so you realize that the night demons are gone. You wake up your travel partner and eat lentils with dried veggies you made on the fire the night before. You don't know it yet but 10 hours later, after this terrifying night you end up in an absolutely stunning place. Ohrid lake. You sleep on stones. Wash your clothes in the lake. Cool yourself down in pleasant shadows and clear water. You observe curiously snakes in the lake wondering if they are poisonous. And for breakfast you share incredibly sweet watermelon with people you have just met. You relax. You are here and now. Then again you hit the road in the scorching sun. Drivers take you to monasteries, tell you stories about farming tobacco, invite you for iced coffee. A few days later you reach your destination; Skopje. Touched by the sun you enjoy having a your first warm shower in a week, then you put the dress on that you tried to iron by hot steam in the bathroom. And you are ready for the wedding of your friend.