Kitty R. lands in Southeast Asia. For the first time. With one way ticket.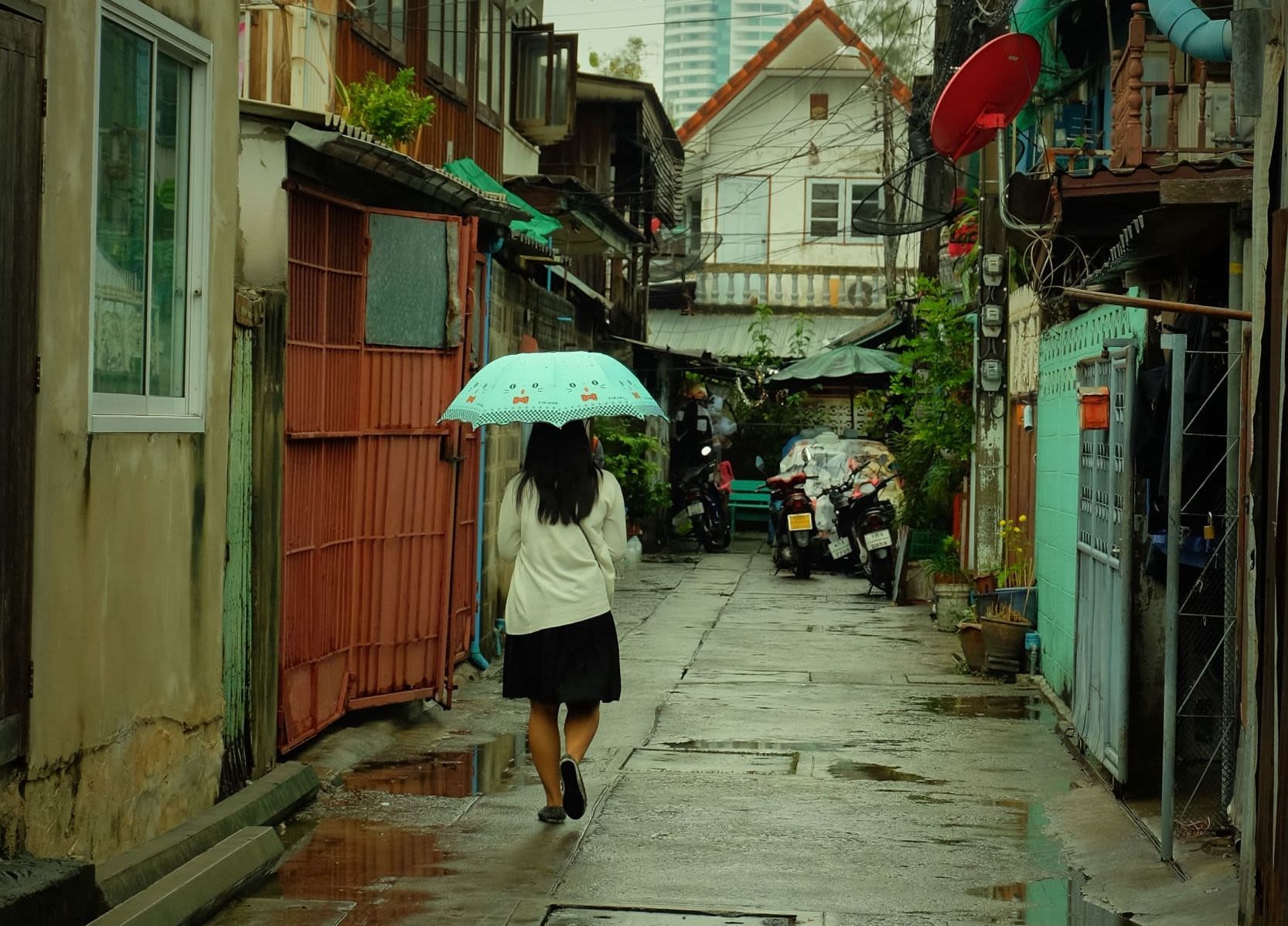 Kitty R. and Sir Last land in South East Asia. It's their first time here. With one way ticket. Leaving the airport they intensively catch new smells. The humidity and heat of Bangkok's air brings a new hint of river mud.
Within just a few hours after landing, they tick off their first tuk tuk ride, bus ride (wooden floor love) with no ticket (the driver doesn't know how to help them with directions and map, so doesn't take any money for the ride), mosquito bites and food marked as 'I have no idea what I'm eating'. Bangkok suprises Kitty R. with it's cleanless and calmness. No millions of motorcycles, crowds on the streets or trampling on the trash. Kitty R. learns that she is not a fan of fresh coconuts (a good price and an impressive wielding of a cleaver by the seller is not everything). But she loves listening to wild melody of tropical nature (lack of words to desribe, it's so…).
After midnight, surrounded by a mosquito net, they fall asleep. They sleep 11 hours and when they wake up, their hearts beat slowly, their minds also slow down. Life with no speed. They lie under the mosquito net all day long. Sir Last sleeps and from time to time vomits, Kitty R. faints. They adjust to the tropics. Apparently, even local residents complain about the weather today.
In the evening Kitty R. tries a soup that is hot itself, but then she mistakes a green pepper with a leaf floating in it. Not only she cries after, smears and jumps, but for the first time she almost vomits because of the little hell on her tongue and inside her throat. Welcome to Thailand. It's lush!